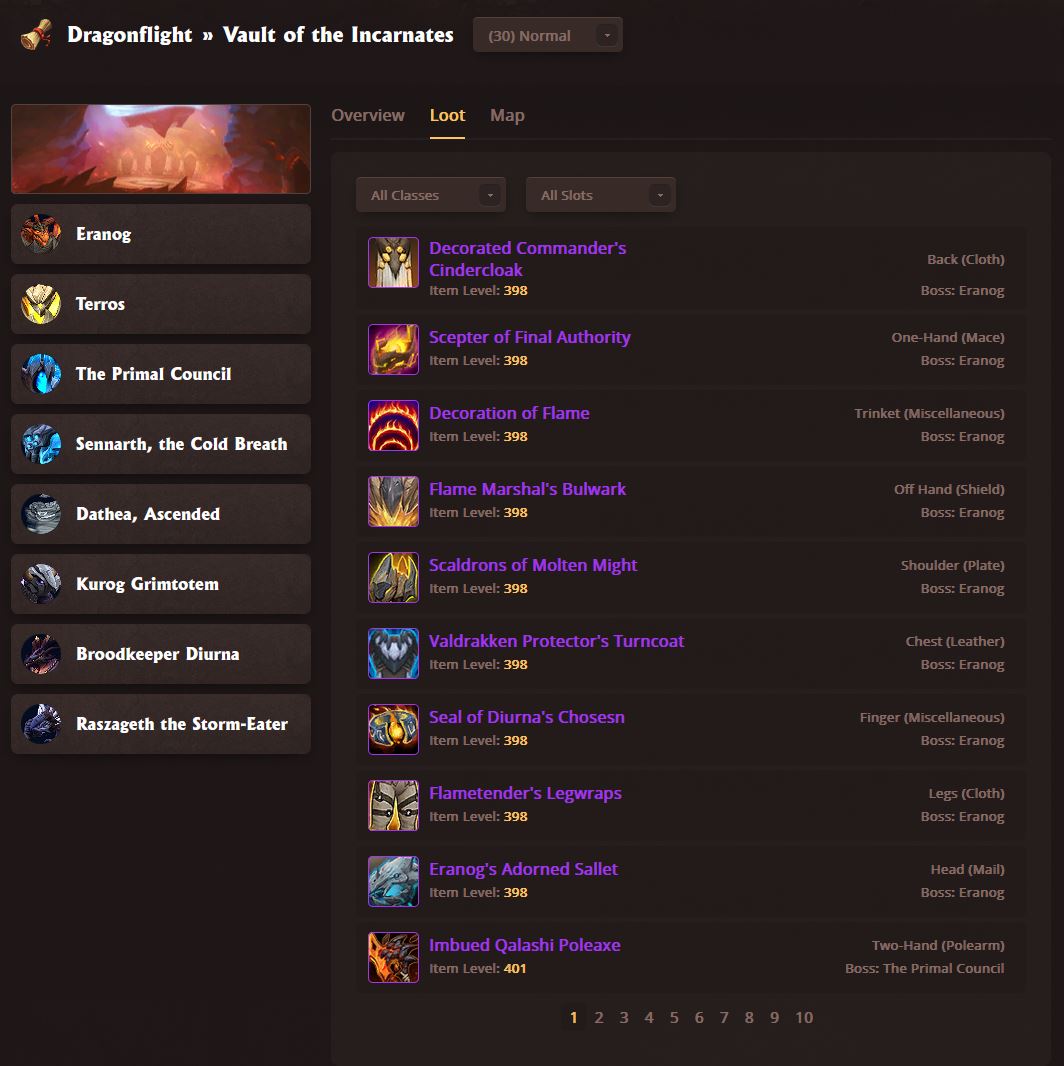 Lexicon Gaming Launches Warcraft DB, a World of Warcraft Dragonflight Raid & Dungeon Journal
Lexicon Gaming, LLC, a website gaming network with a focus on World of Warcraft, is pleased to present a web-based application of the Dungeon Journal with up-to-date information on the soon-to-be-released Dragonflight expansion.
In patch 4.2, Blizzard added a Dungeon Journal to World of Warcraft. Now, it's time to supplement the in-game journal with Warcraft DB. Containing all the info of the in-game Dungeon Journal, and with the addition of boss tips and strategies, Warcraft DB is a one-stop-shop for any dungeon or raid questions WoW players might have.
For every instance, Warcraft DB offers a list of bosses, loot, and a map, plus a model of each boss. Additionally, every raid and dungeon has information for each difficulty level, including Normal, Heroic, and Mythic.
Using this new tool, players will be able to get a head start on prepping for the upcoming dungeon Uldaman: Legacy of Tyr - set to be released in the second prepatch - or research the new Dragonflight raid instance Vault of the Incarnates.
Remembering how all the bosses work can be tricky, but Warcraft DB has players' backs there too. For every Dragonflight boss, Warcraft DB contains detailed information on how to approach fights, organized by role. Comprehensive maps, intuitive explanations and an accurate list of abilities will make raiding that much easier. 
Whether researching loot, boss encounters and strategies or just wanting to take a trip down memory lane, the new site has the tools to help players do it. Bundled together in a clean, user-friendly interface, Warcraft DB ensures that raiding parties enter an instance with all the info they need to kill the bosses and get those loot drops. 
Warcraft DB is the most recent property added to the Lexicon Gaming, LLC group of fansites. Lexicon Gaming, LLC is not affiliated with Blizzard Entertainment.